These letters are freely offered, a labor of love created in an intentionally ad free space. Instead of pursuing an advertising funded model, O Nobly Born is fed and watered by seeds of devotion, the gift economy, and the patronage of readers to nurture a more relationally connected inner and outer world.
If this writing nurtures your heart, being, mind or soul in any way, please consider supporting O Nobly Born with a donation in any amount. You can offer a one time donation or sign up to donate monthly or yearly. This helps us offer O Nobly Born to all and makes a real difference!
You can also support O Nobly Born by sharing these letters on social media or by sharing them with friends and loved ones that you think might like to receive them. We also gratefully receive your feedback, blessings, and prayers.
Lastly, we're also supported by your own kindred work that waters the seeds of compassion, mercy, understanding, and connection alongside us.
With two hands folded together,
Karly Randolph Pitman and the Growing Humankindness team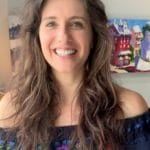 One-time donation
Donate
---
Recurring subscription
$5/month or $50/year