Welcome to O Nobly Born, the letters of Growing Humankindness. In these letters, I offer stories and poems to remember our noble beauty, to soften the human heart and reconnect us with each other.
About Growing Humankindness
Growing Humankindness is a way of seeing ourselves and each other. She carries three things in the chambers of her heart:  to grow into the fullness of our humanity, to foster kindness for our fallibility, and to deepen our inner and outer connectedness.
There's a deeper story that lives underneath the surface story of our struggles, and this story is both more true and more merciful. The hand over heart is a symbol of this mercy, of bowing the thinking mind to the knowing Heart.
About the author
"The word 'author' is from the Latin word auctus, which translates literally to 'one who causes to grow.' As storytellers, we plant beliefs that blossom into the structure of the world." - Rena Priest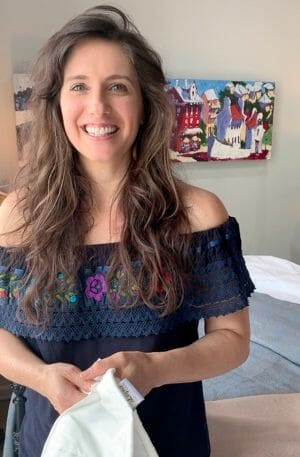 I'm Karly Randolph Pitman, the steward of Growing Humankindness and the author of O Nobly Born.
Growing Humankindness was birthed from a few places - my own experience of multiple eating disorders and depression; my studies of interpersonal neurobiology, culture, and contemplative practice; and by 'being tutored by the frailties of others,' as my teacher Stephen Jenkinson says it, by the beauty of other people's courage and persistent love.
If I had to describe Growing Humankindness in a sentence, it would be thus: may we soften our hearts towards what we fear, misunderstand, and shame in ourselves, and in each other.
May we hold our human vulnerability within our hearts.
May we see our noble beauty.
The word that most conveys this softening is respect – a word whose origins are akin to seeing again, regarding in a new way, or seeing with fresh eyes.
As poet John O' Donohue said, 'when we approach things with reverence they have powerful ways of approaching us,' as well. And so I wonder:  what rises to meet us - when we meet those things that we most fear with reverence? With respect?
Our hearts are thirsty for dignity. May we be tender towards our pain, forgiving towards our human stumbling, and open to the ground underneath our feet, All that holds and cares for us.
Breath by breath, my wish is that we may embody our wholeness – our deeper story – and live from this knowing.
How to subscribe + support O Nobly Born
These letters are freely offered, supported by donations from our readers. You can subscribe here to receive them directly in your inbox.
You can support O Nobly Born in several ways:  you can make a monetary donation. You can share them on social media and with others. And you can offer your feedback, blessings, and prayers. We're grateful for your support, in all forms!
May your heart be nourished here.
With warmth and care, Karly Randolph Pitman