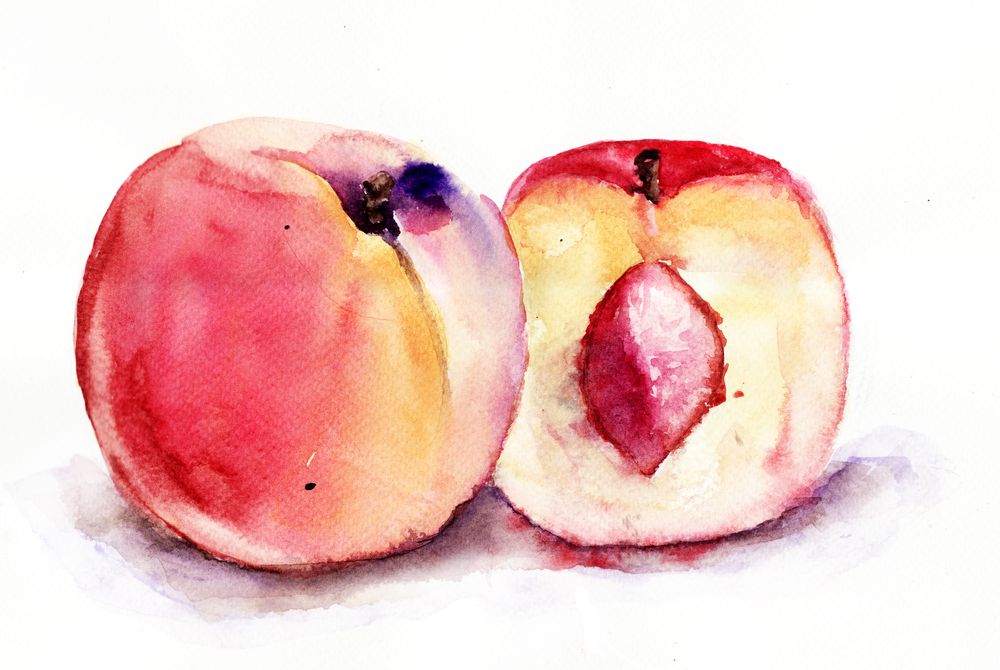 This past Sunday was one of those days that held the startling juxtaposition of the beauty and sorrow of life. As Francis Weller writes, "Our task as adults is to be stretched wide by grief and gratitude." We hold one in each hand.
My morning began playing with a baby, a little boy who smelled like hope and innocence - that precious baby smell that swoons the heart open.
Later, I wept with a mother as we shared the grief of watching a beloved child suffer.
And peaches - fresh peaches on the way home.
Together, they tell a story.
May you find something of yourself - your particular form of courage, and your fierce love - within these lines.
Love, Karly
Stopping for Peaches on a Sunday Afternoon
The day I held my friend as she wept on my shoulder –
the pure white stone of grief –
I played with a baby, snuggled on my hip.  
He laughed as he dug his fingers in the dirt and
tugged at the charms of my necklace, each one a new discovery.
On the drive home, I stopped the truck
when I saw the sign for fresh peaches.
I bought a bag, took one,  
and held it to my nose,
inhaling the scent of sun and summer.  
Is there anything more helpless than burying a child?
Any pain more exquisite than the sharp knife of loss?
And yet I still smell the ripe seduction of peach,
bloomed and fed by days of sun,
the soft fuzz that tickled my fingers.
My shirt carries the milky haze of the baby I held,
soft and warm in my arms.
To live this life:  our hearts break, and yet we keep going.
Our hearts break, and again, and again, we love.